Recently, an air cargo consignment consisting of 'co-load' cargo prepared for export from Hong Kong, was suspected to be contain dangerous goods that had not been properly classified, packed, marked, labelled and declared in accordance with the ICAO Technical Instructions for the Safe Transport of Dangerous Goods by Air. The Dangerous Goods Office hereby reiterates the importance of safe transport of dangerous goods by air which in essence, is a shared responsibility of the air cargo industry.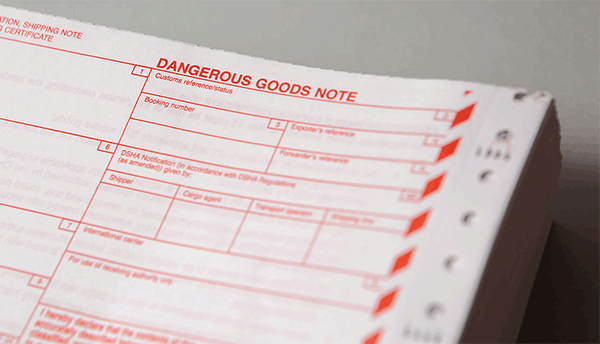 Precautionary Measures
It should be noted that cargo declared under a general description may contain hazardous articles or dangerous goods that are not apparent. Cargo acceptance personnel must stay vigilant and exercise caution during the acceptance process. In this connection, the Dangerous Goods Office urges the cargo operation and acceptance personnel of airlines, handling agents and freight forwarders to seek clarification from the shippers and conduct appropriate check on shipments under the following circumstances:
(i) when the descriptions of the contents of the shipments are unclear.
(ii) when dangerous goods are suspected to be contained thereini) when the shippers are new to your company.
(iv) when your company has no direct contact with the shippers and only deals with them through one or more intermediate entities, including local and/or non-local entities.
(v) when the shipments are consolidated and/or co-loaded by one or more intermediate entities.
With more than 10 years experienced staff, we provide professional service to handle Dangerous Goods, to compile with the safety requirement under IATA DGR.
We Airsupply good at offering your best dangerous goods handling service, help you solve all hassles while hazardous goods transport and help your dangerous goods package get where it needs to be.