Cathay Pacific Airways Limited (Cathay Pacific Airways Limited, hkex :0293, OTCBB:CPCAY), founded on September 24, 1946 by Roy of American nationality and Sydney H DE Kantzow of Australian nationality, is the first airline providing civil aviation services in Hong Kong. As a member of swire group and one of the founding members of oneworld, Cathay Pacific Airways Limited takes Hong Kong international airport as the hub. Its subsidiaries include Cathay Pacific dragonair and China national airlines. Cathay Pacific headquarters is located in Chulocock Island of Cathay Pacific city, opened in July 1998 With an area of 3.3 hectares and a floor area of over 121,000 square meters, Cathay Pacific is one of the largest corporate headquarters in Asia. Cathay Pacific city has a 10-storey office building, a flight training centre and training facilities, including a flight simulator and flight simulator, a 23-storey hotel and catering facilities, as well as a warehouse building.
The basic information:
NAME:Cathay Pacific Airways Ltd
The company name : Cathay Pacific airways limited
ICAO code CPA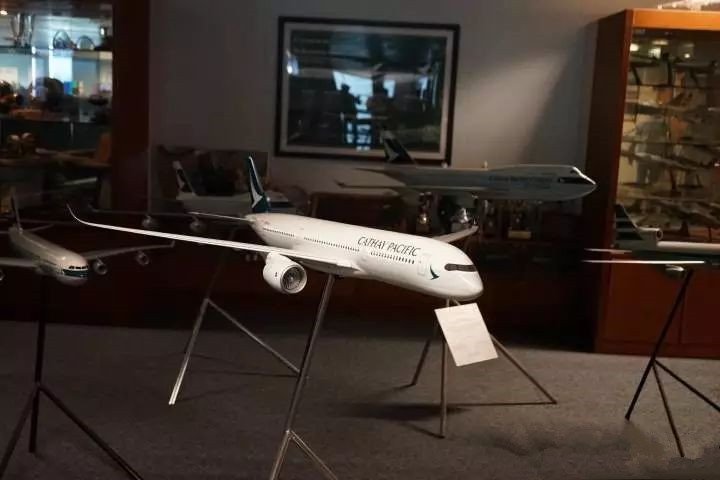 Cathay Pacific airways was founded on September 24, 1946 by Roy C Farrell, an American national, and Sydney H DE Kantzow, an Australian national. They both started in Shanghai as Australian and Chinese importers and exporters before moving to Hong Kong on protectionist grounds and registering as Cathay Pacific Airways. Initially, two dc-3 flights modified from c-47 transport aircraft were used to operate passenger and cargo charter flights between Manila, Bangkok, Singapore and Shanghai. Cathay Pacific airways is the first airline in Hong Kong to provide civil aviation services. In 1948 it bought a 45 per cent stake in Cathay. The British and Hong Kong governments later divided the routes south of Hong Kong into Cathay Pacific's operations and the northern routes into Cathay's only local rival, Hong Kong airlines. Until 1958, Cathay Pacific acquired Hong Kong airlines, which formally dominated the local aviation industry and entered the northeast Asian market.
In the 1980s, Cathay Pacific was 70 per cent owned by swire Pacific and 30 per cent by HSBC. In April 1986, Cathay Pacific listed on the stock exchange of Hong Kong. Its initial public offering was 56 times oversubscribed. It was officially listed on May 16. In February 1987, swire and HSBC sold a 12.5 per cent stake in Cathay Pacific to citic group of Hong Kong for hk $2.3bn. Citic became Cathay's third-largest shareholder, with Mr Yung and another citic executive joining Cathay's board.
In 1985, a group of Chinese businessmen in Hong Kong co-founded Dragonair to try to change the monopoly of Cathay Pacific airways on Hong Kong's aviation industry. On January 17, 1990, citic increased its stake to 38.3 per cent and Cathay took control.
In March 1994, Cathay Pacific purchased 75% of China national airlines, a hong kong-based airline specializing in air transport, for hk $200 million. China national airlines was once operated by sindh group. In the same year, Cathay Pacific completely changed its corporate image and changed the original green and white stripes on the fuselage into a flapping logo. Shut down in July 1998, the kai tak airport, airline operational relocated to in Chulocock Island of Hong Kong international airport, Cathay Pacific also the headquarters moved to sssi, Cathay Pacific city, the side of the new airport project for $625 million
Cathay was affected by the 911, 2001, attacks in the us. In early 2003, Cathay Pacific was hit by a severe acute respiratory syndrome (SARS) outbreak in and around Hong Kong, which caused a sharp drop in passengers and caused more than half of its flights to be cancelled.
On August 31, 2006, Cathay Pacific airways received the 100th aircraft, which was the first Betsy of Airbus Cathay Pacific, and exhibited the Airbus A330-300 at the Hong Kong science museum.
Cathay Pacific airways formally completed the acquisition of Dragonair on September 28, 2006, and thus formally replaced Japan airlines as the largest airline in Asia. Since December 1, 2006, code sharing has been implemented with Dragonair in Beijing and Shanghai.
Cathay Pacific airways was rated the world's best airline by Skytrax in 2003, 2005 and 2009. Its subsidiaries include Dragonair and China national airlines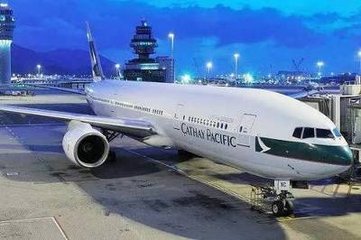 Aircraft fleet
| | |
| --- | --- |
| Type | Quantity |
| Airbus A330-300 | 34 |
| Airbus A350-900 | 22 |
| Airbus A350-1000 | 1 |
| Boeing B777-200 | 4 |
| Boeing B777-300 | 12 |
| Boeing B777-300ER | 53 |
| Total | 126 |
Cargo aircraft
| | |
| --- | --- |
| Type | Quantity |
| Boeing B747-400ERF | 6 |
| Boeing B747-8F | 14 |
| Total | 20 |
There are 5 direct flights between Malaysia and Vietnam.
(1)Air cargo from HONGKONG to Frankfurt
(2)Air cargo from HONGKONG to Amsterdam
(3)Air cargo from HONGKONG to London
(4)Air cargo from HONGKONG to Paris
(5)Air cargo from HONGKONG to Milano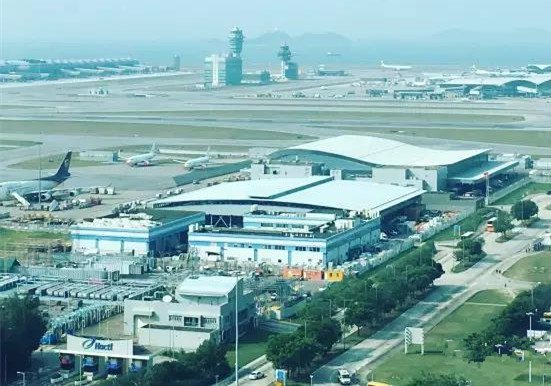 Choice Freight Best choose success.
Contact details:
Ivy Luo. C/S manager
Tel: 0755-21018307, Mob:13590218500
Skype: 13590218500
Email:[email protected]
QQ:3094525070