Sunday, March25,2018 — The Cathay Pacific Group celebrated the launch of its first direct service between Brussels Belgium and Hongkong. It performs a round-trip every Tue/Thu/Sat/Sun and is operated by the Airbus 350-900 wide-body aircraft. It would be save 3 to 10 hours compare other connecting flight, greatly improve way of transportation between Belgium and Hongkong.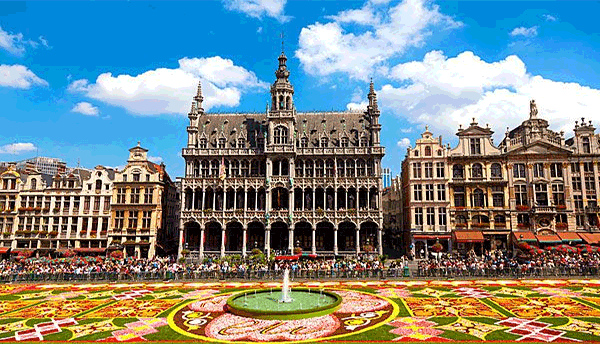 2018 is set to be a year of considerable expansion for the Cathay Pacific Group. In addition to new services to Brussels have also been launched, with Copenhagen, Dublin, Washington DC and Cape Town all coming online in the coming months.
Cathay Pacific and Cathay Dragon carried 174,489 tonnes of cargo and mail in Apr, an increase of 6.7% compared to the same month last year. The cargo and mail load factor rose by 2.3 percentage points to 68.0%. Capacity, measured in available cargo/mail tonne kilometres, was up by 4.2% while cargo and mail revenue tonne kilometres (RTKs) increased by 7.9%. In the first four months of 2018, the tonnage rose by 7.8% against a 4.7% increase in capacity and a 7.7% increase in RTKs.
Meanwhile, the positive momentum in our cargo business continued into April. Tonnage grew ahead of capacity while yield strengthened. After a slight slow-down in our Hong Kong and mainland China markets early in the month, volumes started to pick up again during the month and network flow from the Americas, Europe, India, Japan and Southeast Asia continued to show strength.
Airsupply have allotment with CX, build ULD to USA & Europe, we are air solution provider according to your cargo specific weight ,cargo density, port of delivery, deadline time to provide a cost-effective solution to save time and cost.
Herein HKG-BRU flight schedule for your reference: