Lufthansa ag, referred to as Lufthansa and also referred to as deutsche airlines, is the national airline of Germany.The largest airline in Europe in terms of passenger capacity and fleet size;It is the fourth largest airline in the world in terms of passenger traffic.
Lufthansa has its headquarters in cologne, north wales, and its hub airport in Frankfurt.The base is called the Lufthansa aviation center, and the pilots, ground staff and flight attendants are based mainly in Frankfurt.The German government owned 35.68 per cent of Lufthansa before 1997, and now Lufthansa controlled by private investors (88.52 per cent).Lufthansa became a founding member of star alliance in 1997.It currently employs 117,000 people in 146 countries.In 2010, Lufthansa carried more than 90 million passengers .
ACTIVE FLEET

TYPE

QUANTITY

OEDERED

CAPACITY

F

B

E+

Y

TOTAL

30

—

—

24

—

114

138

69

—

—

—

—

168

168

11

50

—

14

—

166

180

20

—

—

35

—

165

200

43

—

—

35

—

165

200

—

40

TO BE ANNOUNCED

19

—

8 -

30 42

21 28

177 145 185

236 216 255

16

—

—

42 30 18

28 - 19

181 221 261 225

251 279 298 267

17

—

8

44 56

32 28

213 189

281 297

11

14

-

48

21

224

293

14

—

8

78

52

371

509

13

—

-

53 67

32

308 272

393 371

19

—

8

80

32

244

364

-

20

TO BE ANNOUNCED

TOTAL

282

124
Basic Information
NAME:Deutsche Lufthansa
IATA CODE:LH
ICAO CODE:DLH
Founding Time:1926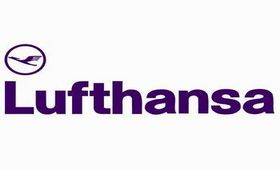 Development History
In 1950s: Established
Lufthansa's history goes back to 1926.Two airlines, Deutscher Aero Lloyd and Junkers Luftverkehr AG, formally merged on January 6 to become Deutsche Luft Hansa AG. Lufthansa had 162 planes to operate between Europe before 1926, and soon expanded to Spain, Brazil and even China for trial flights.Until 1933, Deutsche Luft Hansa AG was officially renamed as today's Lufthansa.In the late 1930s, it sailed as far as Bangkok, Thailand, and Santiago, Chile.And it has formed a joint venture with the Chinese government to launch Eurasian airlines, using the ju-52 passenger jet.
Until 1939, the Nazi party in Germany launched the Second World War;This lasted until 1945, when Germany was defeated and Lufthansa stopped sailing that same year.Since several German companies, including Lufthansa, were seen by the Allies as accomplices of the nazis, they wanted to make the history of their former companies less important.Germany was then occupied by allied forces and soon divided into east and west Germany.The west German government set up the labor council in 1951 to restore post-war German traffic.As a result, LuftAG was reorganized by an old Lufthansa official, and officially renamed as Lufthansa again on April 1, 1955.On the same day, a conwell CV340 from Hamburg to Munich was Lufthansa's first post-war flight.Lufthansa's official claimed that it was founded in 1955, not 1926.Lufthansa celebrated its 50th anniversary on April 1, 2005, marking the milestone by which it was reborn and looks to the future.
When Lufthansa relaunched in 1955, the east German airline on the other side wanted to use the name Lufthansa, leading to a diplomatic row between east and west.In the end, east German airlines changed its name to Interflug, but Lufthansa's planes were banned from east German airspace and even west Berlin until the Berlin wall was torn down in the early 1990s.
In 1960s: Incoming jet
In 1958, Lufthansa ordered four Boeing 707 aircraft and in March 1960 launched the first jet-powered flight from Frankfurt to New York.The Boeing 720 has since joined the Lufthansa fleet.In February 1961, Lufthansa opened routes to Hong Kong and Tokyo, expanding its route network to the far east, and then to Lagos and Johannesburg the following year.
In 1964, Lufthansa acquired the Boeing 727, and in May of the same year, it opened an arctic route from Frankfurt to Tokyo.In February 1965, Lufthansa ordered 21 Boeing 737s. These planes began to be delivered in 1968, and Lufthansa became the starter of the Boeing 737.Lufthansa is also one of only four Boeing 737-100 customers (the other three are NASA, Malaya Airways and Columbia Airlines).
1970s-1980s: The time of the wide-body airliner
On April 26, 1970, Lufthansa put the Boeing 747 into service, marking the beginning of the wide-body era for Lufthansa.Since then, Lufthansa introduced more Boeing 747-200, and became the first airline to use Boeing 747 freighter in 1972. In addition, McDonnell Douglas dc-10 and AIRBUSA300 were successively introduced.In 1979, Lufthansa and swissair became the launch customers of AIRBUSA310.The following year, Lufthansa launched flights from Frankfurt to Beijing.
Lufthansa launched its fleet renewal programme in the mid-1980s, ordering seven AIRBUSA300-600s, 15 A320s and 10 Boeing 737-300s in 1985 and receiving them from 1987 to 1992.In 1988, Lufthansa updated its corporate image and fuselage painting changed.A year later, Lufthansa began introducing the Boeing 747-400 as one of its main customers.
Lufthansa also ordered AIRBUSA321 and AIRBUSA340.
Since 1990: Expanding
On October 28, 1990, with the reunification of Germany, Berlin again became a destination for Lufthansa.Three years later, the AIRBUSA340 (-200 and -300) ordered by Lufthansa was put into operation, while the dc-10 in Lufthansa fleet was gradually retired.On May 18, 1997, Lufthansa formed Star Alliance with SAS, Thai airways international, Air Canada and united airlines.On December 6, 2001, Lufthansa announced an order for 15 AIRBUSA380s.
After 9/11, Lufthansa lost money but did not lay off staff.Four years later, Lufthansa acquired Swiss international airlines, which joined Star Alliance in 2006.
Lufthansa continued to upgrade its fleet in the 2000s, with the AIRBUSA 340-600 joining the Lufthansa fleet in 2003.On December 6, 2006, Lufthansa announced the order of 20 Boeing 747-8 airliners, becoming the starting user of 747-8 airliners. The first one was delivered at the end of April, 2012, and the registration number (D - ABYA) used on Lufthansa's first Boeing 747-100 was reused.Lufthansa is also the second airline in Europe to use the A380 (the first being air France). Its first A380 was delivered on 19 May 2010.
On December 4, 2017, Lufthansa was rated as a five-star airline by skytrax, becoming the first airline in Europe to receive this rating.
In March 2018, Lufthansa accepted a request from the civil Aviation Administration of China to list Taiwan as part of China.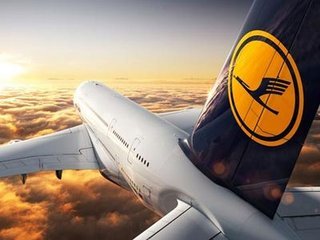 Choice Freight Best choose success.
Contact details:
Ivy Luo. C/S manager
Tel: 0755-21018307, Mob:13590218500
Skype: 13590218500
Email:[email protected]
QQ:3094525070