Singapore airlines is Sky Trax's five-star airline, a member of the star alliance, with a passenger network covering 65 destinations in 35 countries. The company and its aviation subsidiary, Silk Air, with Silk Air, the regional airline, are expanding their route network to 98 destinations in 40 countries, covering Asia, Europe, North America, the Middle East, the southwest Pacific and Africa. Singapore airlines has one of the most up-to-date fleets of any major airline, with an average fleet of just over six years old. Singapore airlines is also the first airline to operate the A380, the world's largest passenger plane.
Since its establishment more than 50 years , Singapore airlines has won the honor of being an innovative market leader, providing high-quality services and products. Singapore airlines' brand is well known in the aviation industry, especially in terms of safety, service quality and innovative style. Singapore airlines has always been regarded as one of the most comfortable and safe airlines.
Singapore airlines also has a number of aviation-related subsidiaries, including Singapore airlines cargo, which is responsible for the cargo business of Singapore airlines, and sheng 'an airlines, which is responsible for regional flights and low-capacity flights. Singapore airlines also has stakes in other airlines, such as virgin Atlantic and budget carrier tiger airways, in which it owns 49 per cent. In terms of market capitalization, Singapore airlines is the largest airline in the world. In terms of per capita kilometer income, Singapore airlines is the top 15 airlines in the world and the eighth largest airline in Asia. In terms of international airline passenger capacity, Singapore airlines is the sixth largest airline in the world.

The basic information
English name: Singapore Airlines
ITAT number: SQ
Headquarters city: Singapore
Call sign: Singapore
The development history
The history of Singapore airlines can be traced back to the establishment of malaya airlines in 1947. On April 2, 1947, the first non-scheduled flight was carried out by the then British colony of singapore-kuala lumpur. Regular flights between Singapore and Kuala Lumpur, ipoh and penang began on May 1. In the 1950s, malaya airlines continued to expand its business, including the introduction of dc-3, dc-4, vicomte vickers, comet and other passenger aircraft.
Malaya, Singapore, sabah and sarawak formed the malayan federation in 1963, which changed the name of malaya airways to Malaysia airlines, which also took over Borneo airlines. Singapore declared independence in 1966 and renamed Malaysia airlines malaya-singapore airlines (MSA). Malaya-singapore airlines expanded rapidly over the next few years, ordering the first Boeing 707 and 737 aircraft. 1968 the barty uniform, designed for the stewardess, was unveiled.
In 1972, cooperation between Singapore and Malaysia's government broke down, splitting Malaysia airlines into two companies, Malaysia airlines and Singapore airlines. Since then, the two companies have developed independently. The split leaves Singapore airlines with 10 original malaysia-singapore airlines Boeing 707 and 737 aircraft, as well as its international routes. Its flight attendants, who are all female and are known as "Singapore girls," have not changed their uniforms.
In the 1970s, Singapore airlines rapidly expanded its business, including opening more new destinations in Asia and the Indian subcontinent and buying Boeing 747s to build up its fleet. In order to provide better ground service, Singapore airlines established a subsidiary company -- Singapore airport terminal service company (SATS). In the 1980s, Singapore airlines expanded its routes to North America and Europe. Singapore airlines was one of the first airlines to buy Boeing 747-400. The first 747-400 was put into service in 1989, and later Boeing 777 and A340 were ordered. Tradewinds, a regional subsidiary of Singapore airlines, became Singapore's second airline in 1989, with Silk Air's Silk Air. By the 1990s Singapore airlines had expanded into South Africa.
In 2000, Singapore airlines announced the order of 25 airbus A3XX (i.e., airbus A380), of which 10 were confirmed orders and 15 were intended orders with a total value (at that time) of $8.6 billion. Singapore airlines is the first airline in the world to operate a A380 superjumbo. Singapore airlines' first A380 was officially put into service on October 25, 2007, leaving Singapore for Sydney (carrying 455 passengers). Boeing 787 was ordered in 2006, and Singapore airlines ordered A330 and A350 to expand its fleet.
In 2004, Singapore airlines use range was the furthest airbus A340-500 aircraft launched for a flight from Singapore to Los Angeles and New York, is Singapore's first trip to the United States kept standing flight, went to New York Newark airport flights over 16600 kilometers (time of flight takes 18 hours), a record for the world's longest standing business continuous flight routes. In 2008, Singapore airlines converted 5 a340-500 aircraft into full business class to serve the two routes.
Types
Airbus A380-800
Airbus A340-500
Airbus A330-300
Boeing 747-400
Boeing 777-200ER
Boeing 777-300
Boeing 777-300 ER
Boeing 777-200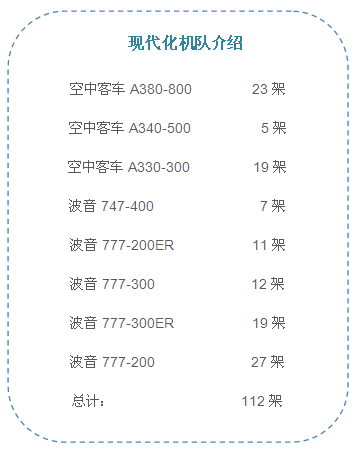 Singapore airlines SQ direct flight to changi airport, route network across 59 countries 245 destinations.It is reported that SQ advantage points are: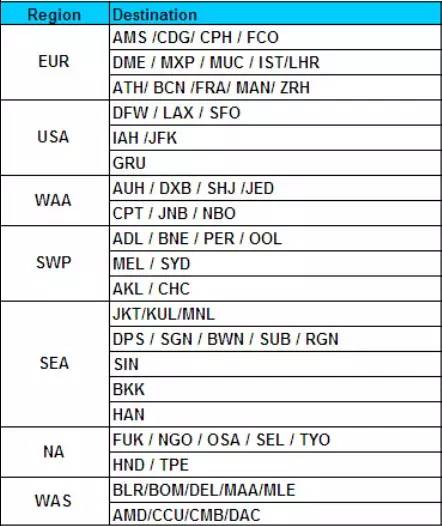 Choice Freight Best choose success.
Contact details:
Ivy Luo. C/S manager
Tel: 0755-21018307, Mob:13590218500
Skype: 13590218500
Email:[email protected]
QQ:3094525070