If you intend to import luggage from China and sell them in your country, you should comprehend the Chinese market in addition to being familiar with leatherware production, material craftsmanship and fashion trend. Herein, I'll introduce Chinese five major luggage and leatherware wholesale markets to you with a view to helping you select.
1.Guihuagang, Guangzhou
Scale: The biggest and highest grade of leatherware wholesale market in China as well as the biggest luggage and leatherware wholesale market in the world.
Development History: In 1980s, thousands of foreign-funded enterprises were established in the coastal areas of Guangdong, and then the Guihuagang leatherware wholesale market came into being in Guangzhou. From 1992 to 1997, there were 4,000 enterprises at Shiling Town, which was known as "World Leather Capital". There are more than 900 thousand leatherware exported on average in Guihuagang wholesale market everyday.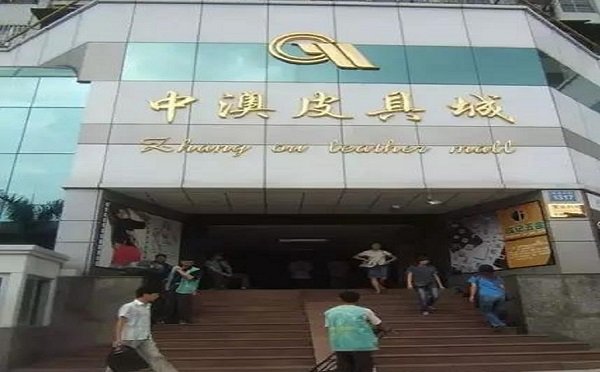 2.Baigou, Hebei
Scale: The biggest leatherware and small commodities wholesale market in Northern China. Baigou is one of the biggest luggage professional production bases for leatheroid. It has a great variety of goods including top, middle and low grade goods, among of which cheaper products account for 90% of the luggage and leatherware market.
Development History: It commenced producing leatheroid handbag and other productions from 1971. From 1979 to 1984, leather factories in Baigou produced 100 thousand luggage on average everyday, which were sold to far away lands, including Russia, France, Yugoslavia and so forth. Around 2000, leather factories were able to produce more than 300 thousand luggage on average everyday, of which more than 200 thousand were exported everyday.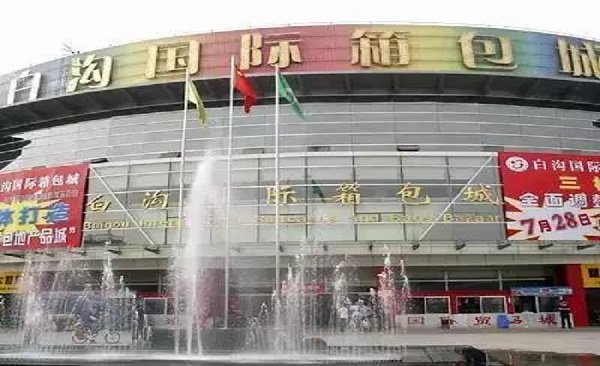 3.Yiwu, Zhejiang
Scale: The biggest wholesale market and famous small commodities wholesale market in Eastern China. Yiwu leather market operates thousands of brands of products in China, covering the full range of products.
Development History: In 1984, the development of 14 coastal cities promoted the prosperity of Yiwu small commodities and consignment industry. From 1992 to 1998, leatherware produced in Yiwu and exported to Russia, Southeast Asia, the United States and other countries accounted for nearly half of the entire Zhejiang Province.
4.Nantai, Liaoning
Scale: The biggest leatherware wholesale market in three provinces in Northeast China, as well as one of the China's biggest upscale and famous brand leatherware markets by sales volume. Its luggage styles reach up to more than 4,000, most of which have entered some regions and countries in the United States, Russia and Southeast Asia.
Development History: From 1988 to 2000, it sold more than 1,000 foreign famous brands of products on average everyday, accounting for one-third of China, and nearly half of products were sold abroad.
5.Hehuachi, Sichuan
Scale: The biggest luggage distributing center in Northwest China. It operates thousands of brands in all shapes and sizes, and there are more than 2,000 manufactures producing about 100 thousand cases and bags everyday.
Development History: From 1986 to 1992, it focused on affordable leather products. Since 1992, the market expanded quickly and was centered on popular middle and top grade of brands.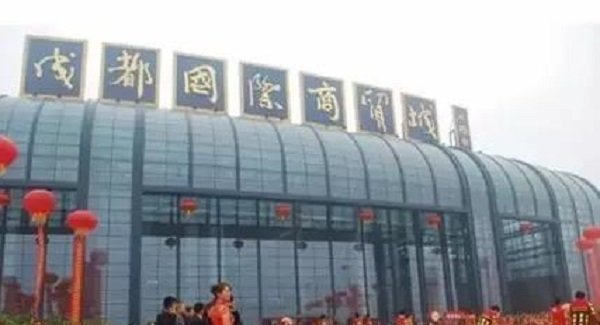 ​
Through this introduction, you ought to have the knowledge to understand Chinese luggage wholesale markets. If you'd like to deliver goods from China to your country, please contact us.
Choice Freight Best choose success.

Airline:Emirates Lufthansa Singapore airlines Cathay Pacific Airways Limited